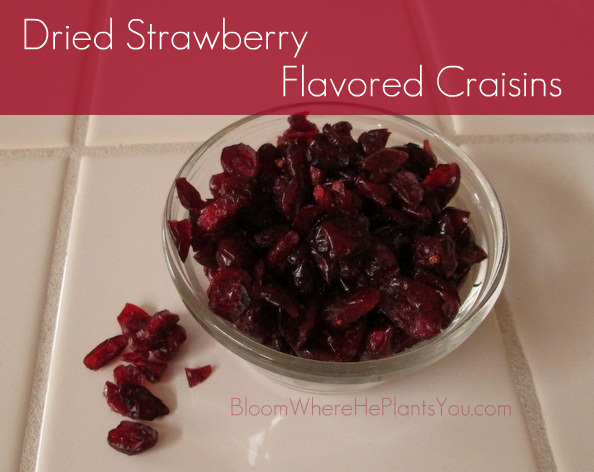 Oh, this is a new favorite in our house!  Have you ever had Strawberry Flavored Craisins?!
We first had these in my son's cookie baking class a few weeks ago and they are so, so good! Nothing at all like regular dried cranberries. Sweet, chewy, strawberry, little fruit snacky, morsels from heaven is what they are!
Now, I am not an advocate of any kind of fruit in my food ("fruit" and "food" are two separate entities each to remain in their own section on those cute little divided melamine trays!), especially desserts (Hello?  Anybody else have trust issues with oatmeal "chocolate chip" cookies and raisins?!) but I am finding myself wanting to put these Strawberry Craisins in everything now! Cakes, cookies, muffins, baked oatmeal…..YUM!
We found these locally at WinCo in the bulk bins and very reasonably priced!