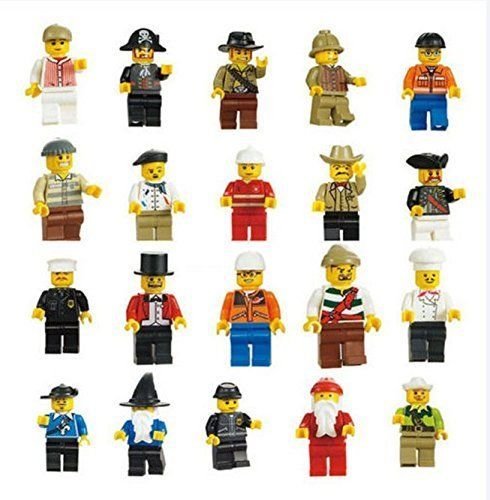 The Boy loves, loves, loves everything LEGO and he is really into creating all different sorts of mini-figs for his stop-action"movie" scenes these days. But with the cost of LEGO mini-figs at about $3.99 each, it can add up quickly!
This set of 20 LEGO Compatible Mini-Figures is a great compromise. (Note this item may be available at a lower price from sellers that ship from overseas and may take a few weeks to arrive.)
We purchased this set last year for an overseas trip and The Boy had so much fun playing with them in the airport and on the planes. And at about 25¢ a piece you don't feel the sting of a 'real' LEGO mini-figure getting lost along the way!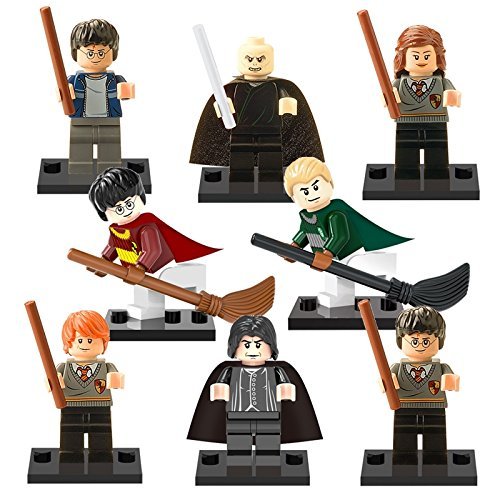 And, for the Harry Potter fans on your list, this set of 8 LEGO-compatible Harry Potter mini-figures is just $10 shipped right now!
Note that these figures are not LEGO brand, but they are all compatible. The quality is pretty good for the price, although we did have a couple pieces that were a bit stubborn to put together. They'd be fun for Christmas stockings or as inexpensive decorations or cake toppers for a LEGO-themed party.