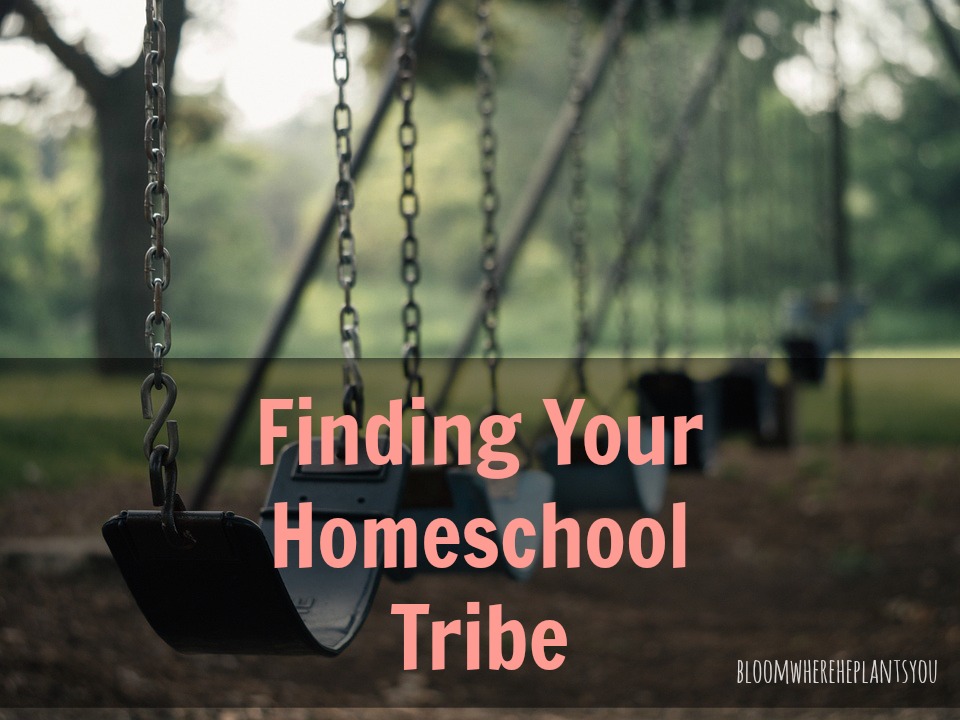 Are you considering homeschooling but the thought of 'doing it all' on your own is scaring you silly? Maybe you have already taken the leap into a home education and are wanting to expand your child's community. Or maybe you are moving to a new town and have no idea where to find other homeschooling peeps.
Whether you practice traditional homeschooling, enjoy the freedom of unschooling, believe in Montessori or Waldorf principles, are signed up with a charter school, or follow a religious educational program it is important to remember that you cannot do it all on your own. Yes, you could stay holed up in the house sitting at the kitchen table cranking out worksheets all day long, but did we learn nothing from Mr. Jack Torrance?
A home education can be stressful, dizzying, frustrating, exasperating, and exhausting. And attempting to tackle everything on your own will only add fuel to the fire. Just like your kids will need a social outlet, you will need a tribe of like-minded folks that can offer support, encouragement, praise, guidance, and help when you feel like the walls are closing in.
Please use your best judgement in vetting any type of group you are wanting to join. There may be strict membership requirements set in place (personal applications, family profiles, membership fees, phone interviews, and/or personal meet-and-greets) that will need to be met in order for your family to join a group. These are precautionary measures that help to ensure the safety of the group while out in the community, with in-home play dates, park visits, etc. If you ever feel uneasy about a group or any of its members, please let the group's organizers know about your concerns right away. 
These are some easy ways to find a homeschooling tribe.
Facebook
If you have a Facebook account, you can search for local homeschooling groups in your town or areas nearby (use key words like 'your city's name' and 'homeschool'). If you are already a member of a community group, mom's group, or selling group on Facebook you can try asking other members for leads on homeschool groups. If there aren't any groups near you, you can start your own group and advertise it in other Facebook groups. One of the cool things about Facebook groups is that you can have real-time discussions with members and get to know others a lot more easily than with sites that utilize forum discussion boards.
Meetup.com
Meetup.com is a popular website for people to find others that share common interests (everything from book clubs to hiking groups to salsa dancers). You can search your town or nearby areas with group key words like 'homeschool' or 'home educators' to find homeschooling groups. Some groups may require you to pay a monthly or annual membership fee (these fees usually go to support outings, supplies, or to cover the Meetup site fees) or you may be required to meet a group organizer in person before you are allowed access to the group's calendar of events. I like the Meetup site for the ease of planning and sharing events on the calendar, but there isn't anywhere to hold a dynamic discussion like on Facebook.
Craigslist
If you are coming up short on Facebook or Meetup, you can try your luck on Craigslist. Search under groups, classes, events, or activities or post your own ISO (In Search Of) post describing the kinds of groups you are looking for.
Church
Do you attend a local church? You can ask the Sunday School teachers or other church families if they homeschool or know somebody that does. Or put up a flier on the community boards.
Friends & Family
You can ask family, co-workers, and friends on social media (or in real life) and have those friends ask their friends. Get the word out that you are moving to a new town or just starting to homeschool and maybe somebody knows somebody somewhere that is doing the same thing!
Scouts
If you are in a community group like scouts, try asking the scout leaders or other parents. Scouting is a wonderful resource when it comes to homeschooling as the kids are in a set social group with peers in their neighborhoods. You'll also get plenty of science, community service, and exploration built in to your curriculum.
RELATED POST: 50 AWESOME Fun, Free, & Cheap Field Trip Ideas for Homeschoolers
Parks & Rec
Search online for your city's Parks & Rec agency and take a look at the class schedules. Sign your kids (or yourself!) up for a sports team, swim lessons, art class, cooking class, or computer programming workshop. This is a great way for everyone to start building friendships that may carry over to other activities or just hangout time.
Teacher Stores
If you have a local teacher supply store (then know I'm super envious!) go in and see if there are any community boards there or ask the employees if they know of any local homeschooling groups. There may also be classes available or rooms that are rented out to home educators.
RELATED POST: 12 Easy Ways to Homeschool on a Budget
Community Boards
While you are out running errands or scoping out your new town, check the community boards at places like the library, grocery stores, or community center for local homeschooling groups. Your town may also have a weekly or monthly newspaper or magazine detailing local events, activities, or groups. You can usually find these by the front doors in local businesses.
Stalk People
No, no, no I am not advocating stalking people in a psychotic way! When we moved to a new town, I was trying to figure out the best ways to find homeschooling families. As we were out running errands and such throughout the day, I began to notice moms out with their kiddos during traditional school hours. A lot of moms! I thought there was no way all these kids could be out on a sick day. Could they be homeschoolers? If you see a mom (or dad) out with their kiddos around town (grocery shopping, getting haircuts, playing at the park, visiting a museum, or maybe at a local amusement center) approach them (in a friendly way!) and ask them! Say something simple like, 'Hey there! You wouldn't happen to be homeschoolers, would you? We're new in town and looking for a good homeschooling group to join!'
Once you find a group that feels like a good fit, don't be afraid to ask questions about what other families are doing regarding budgeting, curriculum, instruction, extracurricular activities, field trips, peer groups, and the like. Are there parent-led teaching & lending co-ops you can join? Do they send their kids to a charter program for specific classes or activities? Is there a curriculum swap group you can join? Is there a group that offers outings for families or 'mom's night out' types of events? Are there any local resources for homeschoolers? See what information you can glean before setting out for the year trying to make-do totally on your own!
And, even if you are not able to find a true homeschooling group, some of these ideas will at least give you and your kiddos a place to start building your own homeschooling community!
How did you find your homeschool tribe?