Ack!  How is it already time for Christmas?!  Yes, the gifting season is upon us once again. (Throw in an October, November, or December birthday and, well, just UGH.) That maddening time of the year when parents start to feel the play room walls squeezing ever so tighter.  Your IKEA Trofast bins are busting, the train and LEGO tables are piled high, the dress up trunks look like a thrift store hurricane hit, and if you don't ever vacuum up a teeny tiny Barbie heel, a microscopic clear LEGO piece, or another marble it will be too soon!  AmIRight?!
As a parent, all of the holiday, birthday, and "just because we love them so stinkin' much!" gifting can become overwhelming when you are trying to maintain a toy hoard.  It is hard enough to control the urges to buy your own kiddos everything they want or what you think they need, but then if you're lucky enough to have Grandparents, Aunties (for the record, Aunties are the worst….or so I've heard, ahem.), God parents, neighbors, and family friends that want to spoil your kiddos the clutter only gets crazier.  And oftentimes the gifts are the most random, 'the kids are really not gonna play with this more than once', clutter creating, 'I'm gonna lose my mind', kinda stuff!  Bless.their hearts.
As The Boy gets older, and as his toy and hobby collections get teenier and tinier *sigh*, I am more and more inclined to gift him with experiences rather than with more stuff!  We have pared down, purged, sold, donated, regifted, and recycled tons (!) and kept just the things that he loves and plays with on a daily basis.  He has his (insane) LEGO collection – which I like to refer to as our 529 plan, the Lincoln Logs, the Hot Wheels, and of course the fleet of trash trucks – AKA mama's IRA.  So when gifting season approaches, we can gently suggest to family and friends an addition to an already loved collection or something from this list of "experience" gifts that won't bring me to my knees with a Costco sized bag of Peanut M&M's and a Hoarders marathon and The Boy still gets a wonderful "gift"!  It's a win-win for everyone!
Here are some of what I think are the best non-toy gifts for kids!  Lots of these ideas can be modified for age, interest, location, etc.  What would you add to the list?

Have the kiddos been wanting to try their hands at something new, but you just weren't sure they'd stick with it or even like it?!  Check around to see if there are any offers for the "first class is free" and then surprise them with maybe a month's worth of lessons to see if there is genuine interest!
Music
Voice
Dance
Cheer
Horse Riding
Art – drawing, painting, pottery design, jewelry design
Cooking or Baking – The Boy and I took a cookie baking class together and it was such fun!  4 weeks of dozens of yummy cookies to take home and he made a recipe book!
Needle Art– Sewing, stitching, knitting, crochet
Team or Competitive Sports – Swimming, golf, tennis, archery, or "off season" skill clinics for sports like basketball, baseball, or soccer
Martial Arts
Gymnastics or Tumbling
Video Game Design – the Apple store offers classes from time to time
Ice or Roller Skating
Skiing or Snowboarding
Photography
Woodworking
SCUBA
LEGO Engineering – Our local parks & rec offers a class in LEGO building that I think The Boy would love!
Online Driver's Ed training
If the cost of a membership for the entire family is too prohibitive, ask about discount pricing or smaller ticket packages.  Our local zoo offers deals from time to time for a coupon book with just 4 admission tickets, 6 ride tickets, and some discounts for concessions.  I find, for as much as we go to the zoo, this is a better value for us than a membership.  And the tickets don't expire as an annual membership would!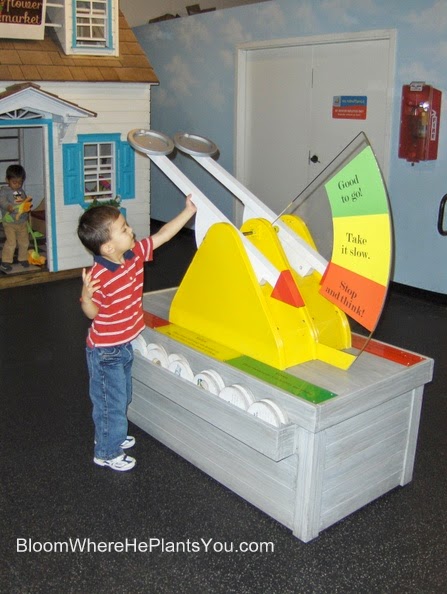 Discovery Museum
Art Museum
Train Museum
YMCA
LEGO play centers (like Bricks 4 Kidz)
Butterfly Conservatory
Aviary
Aquarium

Art Center

– we have a wonderful art center in town (

Art Beast Studio

) that offers monthly classes as well as annual memberships!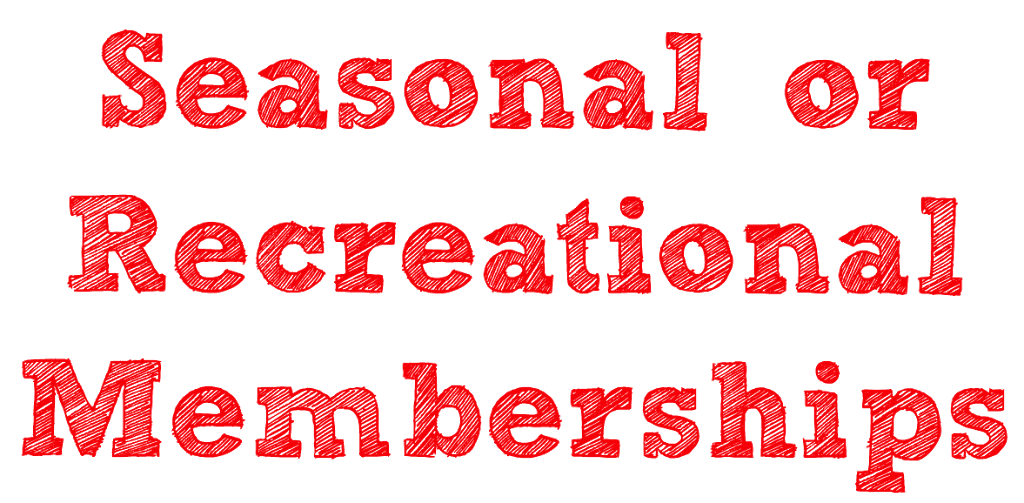 Amusement Park – we don't live quite near enough to a big amusement park to make it worth the cost of gas and membership, but we have a really fun mini park close by! (Funderland Amusement Park)
Family Entertainment Center 
Water Park
State or County Fair – Buy a season pass for the local fair with an unlimited ride wristband.  Older kids could be dropped off for the day!
Children's Play Land – We have an amazing fairy tale themed children's park  in our town! (Fairytale Town)
Swim Center – Several of our local community pools offer a summer pass for recreational swimming or for the children's play area!
Indoor Play Place – Those bounce house places can be such a life saver in the hot or rainy months!  Parents can enjoy FREE Wi-Fi and a cup of coffee while the kids bounce out all that energy!
Go Cart Track – My older brother requested this a few years back for his birthday.  It was tons of ear drum busting fun!
4-H or FFA – I think the starting age for 4-H is 7 years, so this will be a great gift for The Boy next year!
Boy or Girl Scouts
AWANA

This is always a fun stocking stuffer or birthday card filler!  Make a little coupon or ticket good for just spending time together in an out of the ordinary way – "This ticket valid for a surprise adventure with Daddy!" or "Redeem this coupon for a trip to the Ice Cream Shop with Grandma!  Valid even on school nights!"
Take a Horse & Buggy Ride – Do you have an "Old Town" in your city?  We do! Always fun to take the buggy ride on the cobblestone streets!
Train Ride – Our local train museum offers free (with membership) or cheap train excursions!  We also love the holiday themed rides on the Sacramento River Train!
Visit the Ice Cream Shop – This is one of my favorite ways to spend time with The Boy!  We'll go to Leatherby's Family Creamery, sit at the counter, and split a hot turkey sandwich and he gets a small scoop of chocolate to go!
Special Lunch or Dinner Out – with just mom, dad, an older sibling or cousin, or grand parents! We always "gift" this when we visit back home in Europe – each set of cousins gets to choose a fun place to eat with their "favorite" aunt and uncle!  😉
Chuck E. Cheese – *sigh* This is The Boy's constant request!  As much as I cannot stand the over stimulation of this place, I know he always has a great time.  Maybe The Grandfather and The Husband can tackle the next go round!
Family Picnic – Pack up a surprise picnic and head to the park for dinner or spread your blanket on the living room floor!
Create a Special Coupon Booklet – filled with lots of free or inexpensive activities your kids will love – "Movie of your choice on family movie night" or "Ice cream for breakfast". This is what I asked The Grandfather to gift for The Boy's birthday this year!  After 274 phone calls about what TOY he could buy, I had to tell him that what The Boy enjoys most is spending time with him!  So, he made a coupon book with offers for what the two of them like to do most: EATING!  "Lunch with Grandpa at Red Robin"; "Dinner with Grandpa at On the Border"
Movies – There are always new book adaptions coming out!  Would be fun to read (or gift) the book with a couple of tickets to see the new movie!
Community Plays – Our local high schools put on some really wonderful children's plays throughout the year! Such talent!
Get a Mani or Pedi together
Mini Golf 
Bowling
Paintball
Indoor Surfing
Extreme Trampoline Center
Bounce House
Ice or Roller Skating – Our town always sets up a winter ice rink!   Cookies, hot chocolate, and lots of laughs!

Ice Capades

Circus
Exhibition – The traveling tour of Walking with Dinosaurs looks really cool!
Holiday Festival – The Global Winter Wonderland is also fun!
Plan to make a day of it and head downtown or into the city!  Go see the local professional team play a game! Take in a concert in the park!  Pack lunches and do a bit of sight seeing along the way!  Or surprise the whole family with that big trip to Disney or the Grand Canyon!  You can even gift the kiddos with something that will be used on the trip to get them guessing or excited – t-shirts, new sand toys, the performer's new album, or one of those rally towel thingys!
Musical

Concert
Professional Sports Event

Head to the closest Beach or Lake

Day Hike 

Family Camping Trip

Live Theater Performance

Day Out with Thomas

 

(if you've got a train lover, this is a blast!)

Family trip to Disney or other larger amusement park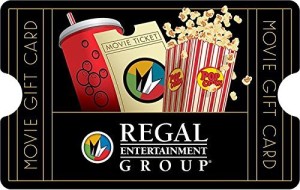 And if you really get stuck for an experience, give a prepaid Visa or Mastercard or a gift card to a favorite venue and let the kids decide!  Older kids may appreciate a gift card for a local salon or barber shop (this is what my brother gifted my dad this year!), to a nearby grocery store, movie theater, Starbucks, or iTunes!  Or, maybe a "Choose Your Own Adventure" card! They can choose what activity or class they'd like to try, invite whomever they like, and create their own memories!  Hopefully the memories are consumable!   😀

For classes and lessons, you can check out your local community colleges, the parks and recreation department, churches, and libraries to see what is available in your area.
Gift cards can be purchased online (sometimes at a discount!) directly from the venue, on Amazon, or in drugstores and grocery stores.
Also, you might try contacting the venue directly.  There may be some sort of deal going on or a discount for tickets. For example, our local zoo offers daily combo tickets that are a bit cheaper if tickets are purchased for 2 or more attractions in the area.
Many of these experience gifts can also be found at very reasonable pricing on daily deal sites. Living Social and Groupon are my favorite sites to search for new adventures.  In the last few months I have found awesome deals for our local zoo, our favorite ice cream shop, and some new art classes!
You can sign up to receive emails from these sites and watch for promo codes for additional savings, flash sales, and referral discounts.  Some deals offer a refund of the full purchase price if you share the deal link via social media or email and get 3 friends to buy the same deal, or some offer a percentage of the purchase price back when X number of friends buy the deal.