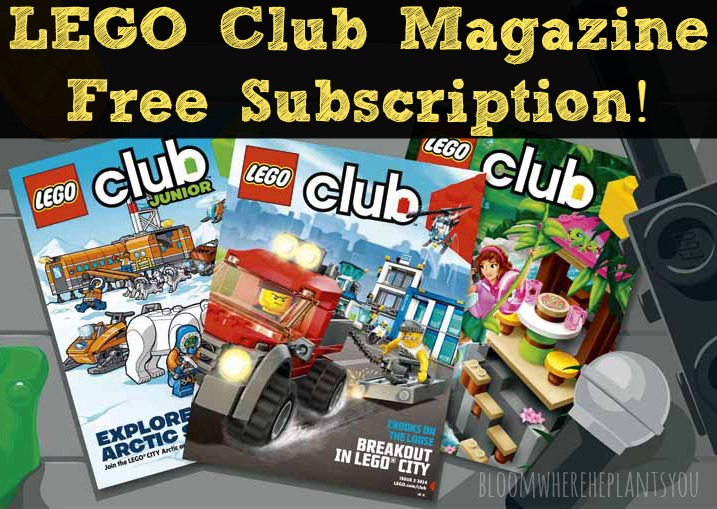 Have you heard about this really cool offer from LEGO for the kiddos?
If you have kids ages 5 – 9 years old, you can sign them up for a Free Subscription to LEGO® Club OR LEGO® Club Jr. magazine!
LEGO publishes this little magazine bi-monthly (it's about the size of a comic book) and it is full of games, puzzles, building contests, coloring pages, comic stories, cool pictures of builds that readers have submitted, and a few themed building plans – race car, flower garden, snowman, helicopter, etc.  There are even coupons valid for a free child admission (with purchase of a full-price adult ticket) to LEGOLAND theme parks or the LEGO Discovery Centers!
The Boy loves getting this magazine in the mail and sitting down to read it – over and over again! We have a basket of building plans on the LEGO shelf and just add the LEGO magazines to the mix!
Go HERE to get your kiddos signed up for this magazine. Please note that this subscription took forever and a day to get started coming (more than 3 months!), so be patient – it really does come!